Information for Enterprises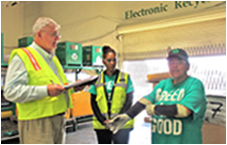 e-Stewards International is the secure, compliant and environmentally-sound solution to your asset disposition. Our e-Stewards certified recyclers ensure the data on your devices is securely destroyed and your tech is either refurbished or recycled according to local and international laws. With a certified e-Stewards recycler, your data and brand reputation are in good hands.
Benefits for Enterprises
See how becoming an e-Stewards Enterprise can drive business growth.
Steps to Be an Enterprise
It's easy to become an e-Stewards Enterprise. Learn the steps to becoming an enterprise.
Current Enterprises
By becoming an e-Stewards Enterprise, you'll join our growing community of Enterprises..
"By creating a network of responsible collection and processing entities, e-Stewards brings confidence in electronics recycling for consumers and businesses alike. LG is proud to support this global initiative. "

– Ju U Han, Senior VP, LG Electronics, Inc.

"By promoting responsible e-waste recycling, e-Stewards are a valued partner to the City of San Francisco as we strive to our goal of zero waste"

– Melanie Nutter, Director, San Francisco Dept. of the Environment

"The e-Stewards Initiative is a terrific example of environmental advocates and responsible businesses cooperating to make the world a healthier place."

– Denis Hayes, Chair of Earth Day, President Bullitt Foundation
Latest News
Sample 1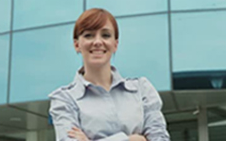 Benefits sales pitch goes here. Lorem ipsum dolor sit amet, ius ad paulo persius euismod, omnesque placerat vix ut. Sed impedit noluisse ne, iisque regione insolens eos no, justo delectus dissentiet mei no. Vidisse menandri rationibus sed ne. Eum id modus verterem consequuntur. Sit doctus
Full story
Sample 2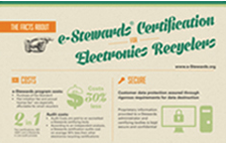 Full story
Sample 3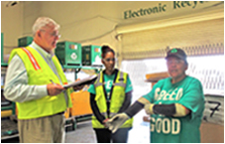 Full story
Do the right thing for your business and the environment